Member Jay Hundal, IPMA-B and Director of Certification Morley Selver, P.Eng, IPMA-B manned the PMAC-AGPC booth at ProjectWorld BusinessAnalyst World 2013 in Vancouver. We would like to thank all the members and attendees who stopped by to say hello. Here are a couple of snaps from the event.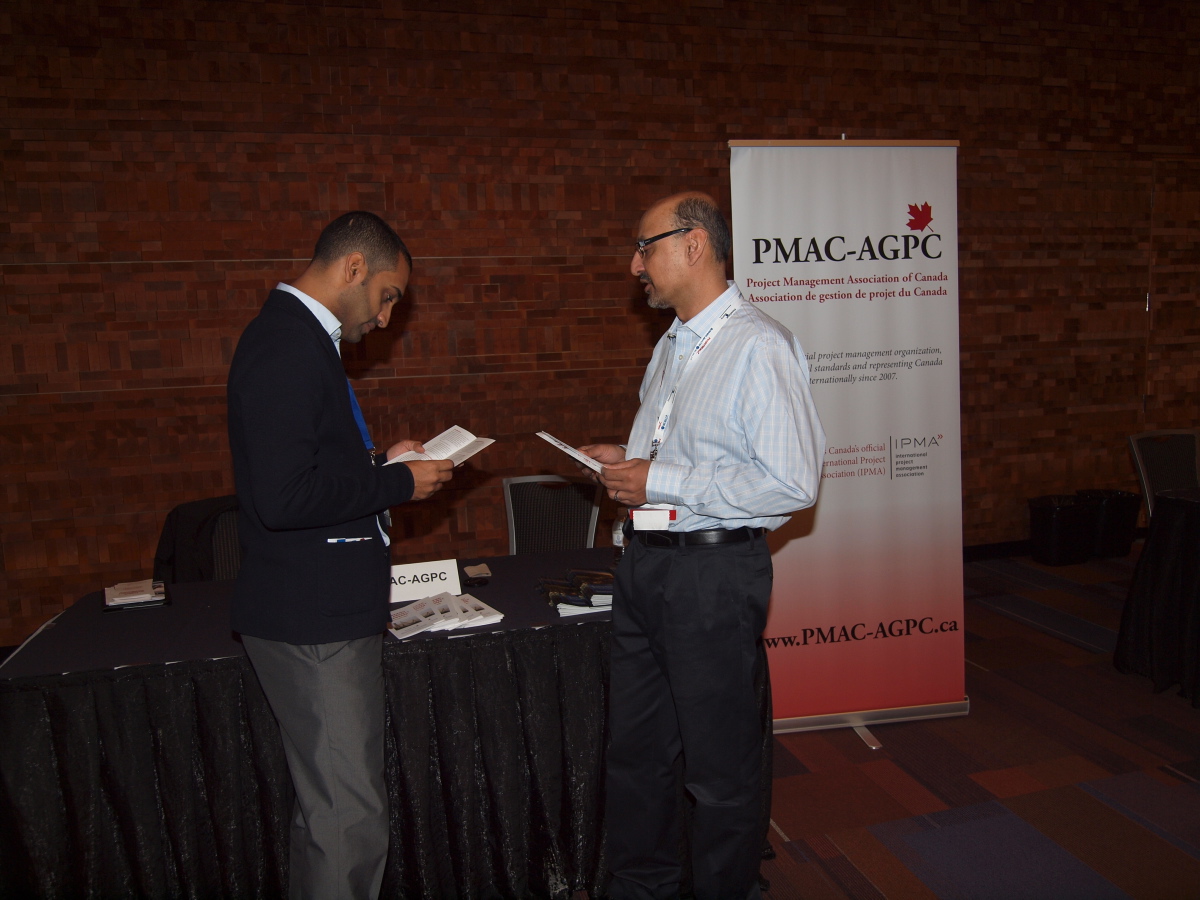 Here is Jay Hundal talking to an interested attendee.

Morley Selver and Jay Hundal.